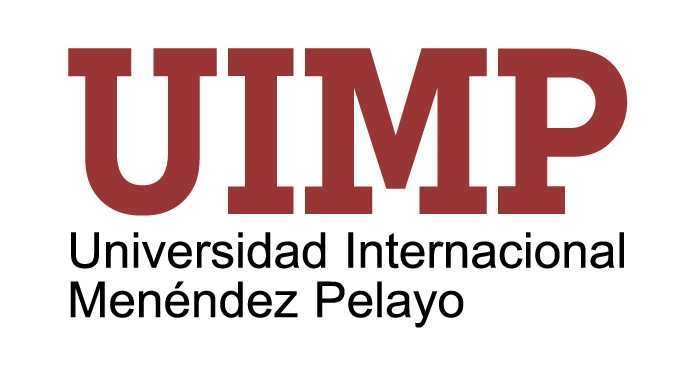 1st Meeting in Commemoration of Alan Turing - 2012 Year of Computer Science
August 6- 8 2012
Director: Juan José Moreno-Navarro
IMDEA Software y Universidad Politécnica de Madrid
Turing Year Committee Chair / Computer Science Year Spain
Secretary: Elvira Mayordomo
Universidad de Zaragoza
Course description
This meeting is part of the national and international celebrations of the Alan Turing Year / Year of Computer Science. Alan Mathison Turing, considered the father of computing as we know it today, was born in London on June 23, 1912. Thus, 2012 is the centenary of his birth. Today his work is universally recognized as an exceptional scientist and intellect, although his personal life was less fortunate. A movie life uncommon for a scientist that was connected with the espionage that allowed the Allied victory in World War II and that ended with his suicide motivated by his conviction for homosexuality.

The Alan Turing Year / Year of Computer Science offers the opportunity to spread the global developments and research in Computer Science as well as the significant and excellent results Spain is showing in this field. These same goals are assumed by the meeting: On the one hand we want to honor Alan Turing and publicize his life and work. On the other hand, we intend to analize the significant progress of IT (Information Technology) in Spain, studying the contributions in each of its sub-areas: Artificial Intelligence, Computer Architecture, Software Development, Natural Language, Image Processing, etc.
The course consists of three blocks:

1. The figure of Alan Turing,
2. Advances in Computer Science in Spain, and
3. The Future of Information Technology in Spain and worldwide.
In this sense, we will have conferences on the work of Alan Turing and his visionary capacity of the subsequent evolution of computing. Prestigious national and foreign researchers will analyze the current challenges in their area of ​​expertise, making this meeting a magnificent prospective assessment of future research, always in a highly divulgative fashion. We will also stress the very significant Spanish contribution to these challenges.

This course is aimed at those interested in the dissemination of advances in research, extension and research managers, young researchers and fans of advances in new technologies.


Programme
Block 1
:Monday August 6th:
Open Challenges and Spanish contributions
LUNES 6
9.30h Documentation
10.00h Opening
Rector, UIMP
Course Directors
10.30h The Amazing Journey of Artificial Intelligence
Ramón López de Mántaras
IIIA, CSIC
12.00h Natural Language Processing
Manuel Palomar
U. de Alicante
15.30h Data Bases
Arantza Illaramendi
Universidad del País Vasco
16.30h Roundtable: Computer Science in Spain
Juan José Moreno Navarro
Manuel Palomar
Ramón López de Mántaras
Arantza Illaramendi
Juan Corro, State Secretary for Communications and Information Society (confirmation pending)
Moderator
Elvira Mayordomo
Block 2
: Tuesday August 7th:
Alan Turing and the birth of Computer Science
MARTES 7
9.30h Turing and the birth of computers
Rod Downey, Victoria University of Wellington (Nueva Zelanda)
11.00h Humanoid robots and Alan Turing's vision of Artificial Intelligence
Luc Steels, Sony Computer Science Laboratory Paris (Francia)
15.30h Turing from Mathematics
Antonio Campillo, Royal Spanish Mathematical Society
Bloque 3
: Miércoles 8 de Agosto:
Computer Science in Perspective
9.30h Neurotechnology: Looking for the connection between brains and computers
Javier Mínguez, Universidad de Zaragoza, Bitbrain Technologies
11.30 h Commercialization of Innovation and Entrepreneurialism
Manuel Fuertes, ISIS Innovation, Universidad de Oxford
13.30h Closing
Activity of the Alan Turing Year/Year of Computer Science
Cooperation:
Additional Information
Turing Year Spain
Turing Year Spain- Facebook
https://www.facebook.com/turing.coddii
https://plus.google.com/u/0/b/116194069375393607981/116194069375393607981/posts
Virtual Turing Exhibition - UNED
https://sites.google.com/site/bibliotecaunedturing/
Turing in Investigación y Ciencia
http://www.investigacionyciencia.es/020022012/Revista_Temas_numeros_a%C3%B1o_2012.htm
Turing and university libraries - UPM
http://www.upm.es/institucional/UPM/Biblioteca/Turing
Turing year
http://www.turingcentenary.eu/
Turing year - Twitter
https://twitter.com/#!/alanturingyear
Turing year - Facebook
http://www.facebook.com/pages/The-Alan-Turing-Year/199853901070
Turing - 

Nature special issue
http://www.nature.com/news/specials/turing/index.html
TWITTER
https://twitter.com/#!/alanturing100